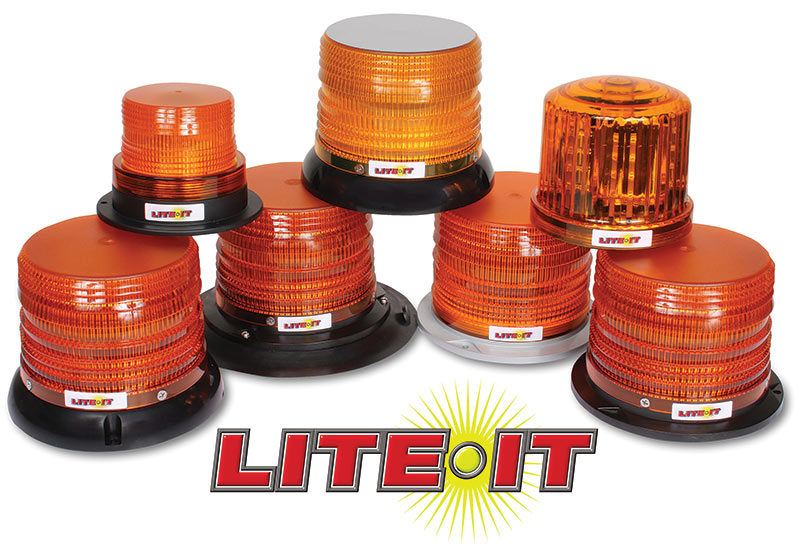 With the new LITE*IT brand Beacon Strobes
Custer Products LLC announced a product line expansion by introducing 7 new LED, Strobe and Battery powered beacons. The new line consist of 3 LED beacons including a 16-watt LED rotator, a 3 watt LED equipment strobe, and a battery operated LED rotator. Four of our new LITE*IT beacons are powerful tube type strobes with up to 17 joules and SAE CLASS 2! One beacon in our new line is a magnetic suction cup with a 10′ cord cigarette plug and 12 joules of power as well battery powered Beacon that is perfect as a temporary warning light.
The new LITE*IT beacons will provide safety and warning solution for a multitude of towing, agricultural, transportation and safety customers. This new LITE*IT brand beacon line is manufactured with the same quality and affordability that Custer Products is known. Custer Products has plans to launch many more new or improved products this year which you will find on our website.
Custer Products Ltd has been supplying quality products to the towing, agricultural, trucking, trailer and safety industries since 1993 selling to a network of customers throughout the US, Canada, Mexico, South America and Europe. Custer Products strives to provide first class customer service, quick order fulfillment and innovative solutions to fulfill our customer's needs.
For more New Products and information see www.custerproducts.com or contact us at 800-490-3158 for a current catalog.