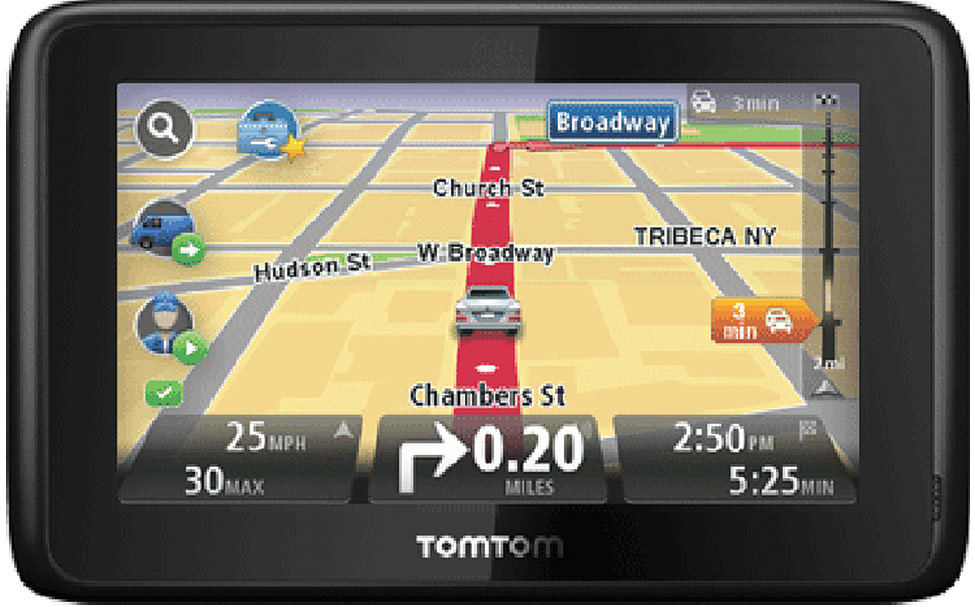 It is a year since Tow Professional reviewed the industry software market and much has changed. New towing software vendors are entering the market, providing competition for the more established software companies who have a long-standing national presence. These prominent software brands (Beacon, Tracker, and VTS Systems) have continued to add new features, and there is a growing trend, initially started by VTS Systems, toward collaborating with other technology leaders, Auto Data Direct and TomTom, providing expanded features at a lower cost. Over the past 12 months, Telematics or integrated GPS has become the fastest growing segment and a "must have" for competitive, cost conscience owners. Integrated Telematics link with your management software, providing "intelligent dispatch" and interactive driver/dispatcher input, along with real time vehicle performance data. TomTom's "Traffic" stands out as a major advance, providing real-time updated traffic flow and congestion status, continually updating the quickest route from call inception to incident location. When used to optimal driver/truck efficiency, TomTom claims a 15 to 20 percent saving in fuel and maintenance costs.
For many towing companies, paper ledgers, paper invoices, manual lien letters, and visits to the Post Office are just memories. Yet many in the industry are struggling to accommodate the never-ending advances in office automation. Not everyone caught the computer bug, and, to many, the black box in the office is something you do not mess with. Therefor it is important for the software developers, while providing additional cost saving benefits, to keep the programs intuitive and easy to operate. New operating platforms from Google and others are challenging the dominance of Microsoft and Apple by offering cloud friendly operating systems. However, Microsoft will not give up its global dominance of the OS market without a fight. Launched in August 2012, Microsoft's Windows 8 operating system has successfully moved Microsoft firmly into cloud OS territory. However, for those tow companies who are firmly entrenched in the traditional Windows 7 or previous versions of Microsoft OS, Windows 8 is a steep learning curve.
There is little doubt that web or cloud based technology, along with smartphones, tablets and a host of new apps, will dominate our industry within five years.
If your business is located in a rural community or a city that has below standard Internet service, then cloud technology may not be for you. Before you throw caution to the wind and give up your solid, reliable PC/server based application, and jump into a cloud solution, there are preparations to make and questions to ask.
How reliable is your Internet connection (WAN), and do you have a back-up solution? "It is not if your Internet will FAIL, it is when."
Check your bandwidth capacity and the time it takes your screen to refresh or change (latency); a slow Internet not only adds frustration, it is operationally inefficient and a strong indicator of underlying problems. To conduct a simple test of your Internet speed, go to http://speedtest.comcast.net To operate an effective cloud base tow management program, you should have a minimum latency or "PING" rate of less than 30 ms (milliseconds), a download speed of not less than 20 mbps (megabits per second) and an upload speed of not less than 5 mbps. An efficient cable Internet service will provide 10 ms PING, 80 mbps download, and 15 mbps upload.
Invest in a professional networking company to evaluate or build-out your office network (LAN). Build for the future; demand and Internet speeds will only get faster. Insist on 100/1000 or Giga switches, and if your budget will run to it, CAT 6 rather than CAT 5 Ethernet cabling.
The reliable office network of the future will be a tiered system both hard wired, and Wi-Fi wireless. There simply is not enough wireless bandwidth to service a busy office. Multiple wireless users will cause data collisions, data corruption, slowness of screen refreshes and eventually crashes. Hard wire your desk PC's All-in-One's, semi-permanent laptops and network printers. Leave the wireless bandwidth for smartphones and tablets.
Without Internet, a PC/server-based system can enter and release vehicles, print statements and operate normally. Without the Internet, a cloud-based business is dead! Turn out the lights, close the door, and go home.
However, this should not be a showstopper, but it does need you to rethink your network priorities. Reliable, high bandwidth Internet and VoIP telephone services are essential to tomorrow's towing and VSF businesses. It is usual to find three optional broadband providers in the larger cities, cable, DSL, and wireless; most areas will have two services available from which to choose. It is important that you have a primary and a back-up solution, one that you can switch to when the primary goes down. Notice I said when, not if! High-speed 4G wireless, although slower, makes an excellent secondary plug and play solution.
Do your research; do not go cheap, go for a business package; reliability and bandwidth are most important. Ask about outages and repair history; get it in writing. Cable offers the most bandwidth for the buck; up and down speed packages vary, so get the details. Some national cable providers have earned a poor reputation for return to service times, so ask around. DSL is the next best offering for bandwidth, as long as the phone lines are solid. In addition, check out bundling packages; TV, phone, and Internet bundling can offer great saving. Remember reliability and bandwidth is paramount!
Nigel Pestell
Managing Partner, Business Development
VTS Systems
(A Division of Collision Management USA LP)
14935 Dunwoody Bend, Suite 100
Cypress, Texas 77429
281.373.3072 US & CDN Sales, Ext. 104 /101
281.373.3072 Business Dev., Texas Statutes/TDLR Rules, Ext. 101
281.373.3072 Tech Support Center, Ext. 103
281.746.7816 US Fax
www.vts-systems.com