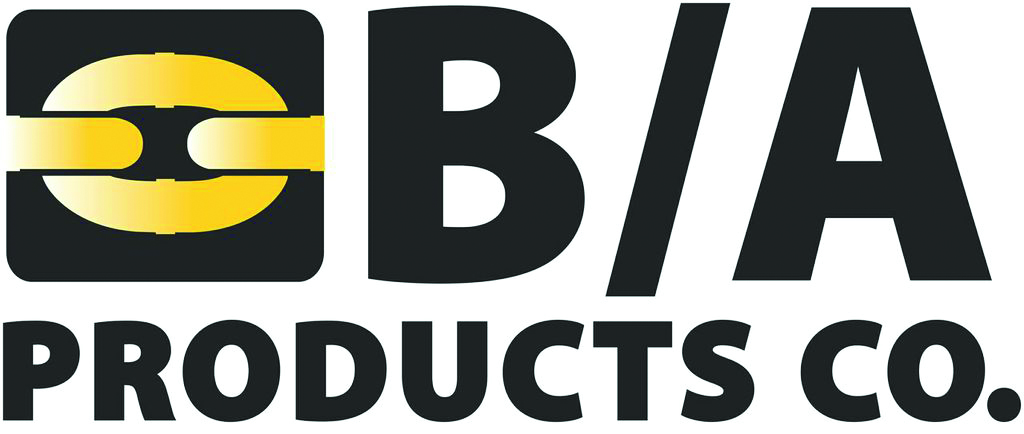 B/A Products Co. was founded in 1978 in Davie, Florida, by Mel and Enid Berman. The company manufactured several items, but was mostly a distributor of other products. A move to Maryland in 1984 coincided with the switch from distributor to manufacturer. As chain welding, wire rope and web fabrication moved in house, so did the need to test the processes being developed. A weld link tester was built in house to test the chain welds and when needed, was adapted to test the sewing of various web assemblies.
As volume grew, so did the need to test. Over the years, additional equipment was purchased. Our test department now consists of a 40,000 LB vertical tester, two horizontal testers of 42,000 and 150,000 LB capacities, a Rockwell hardness tester, and a home built winch bar tester. Our testing program includes a procedure manual, record keeping, and annual calibration to ASTM specs. The link tester is still around, although much improved and used over 50 times a day. Five employees devote parts of their day to testing and record keeping.
In addition to testing inbound material, welds, sewn assemblies and wire rope assemblies, our test equipment is used for research and development, as well.  We also do live testing during our Annual Open House in November.
Why do we do so much testing? To make sure you get the Best Available Products.
BA Products
8925 Mcgaw Court
Columbia, MD 21045
www.baprod.com
(800) 327-3301