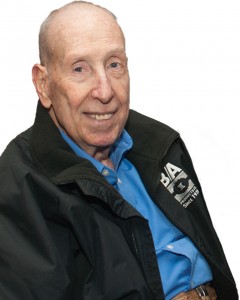 April 7, 1937- January 24, 2014
As many already know, we recently lost our beloved founder and CEO, Mel Berman, to leukemia on January 24, 2014. While Mel's daughter Lori, President of B/A Products Co., has been managing the company for many years now, Mel was still actively involved in the day-to-day operations.
Mel began B/A Products Co. in 1978 after recognizing a need for towers and creating the solution through hand-making our first part. Since then, he has grown the company to the 80+ people you know and work with today and represented by distributors across the globe. Mel has served as a valuable resource to all through his lifetime of knowledge and experience, but, more than that, Mel was a friend and a mentor to many. It was not uncommon to see him taking a stroll around the office and warehouse, offering positive thoughts and words of encouragement.
2014 meant big plans for B/A Products Co., as we revealed our updated brand and re-committed to delivering the "Best Available" products through exploring innovation. Mel was excited to see this direction and was no stranger to giving a humble thank you to his Employees and Distributors alike, as he did during his toast at the B/A Products 2013 Distributor Dinner. We are grateful that Mel was able to be a part of our recent endeavors and will continue to honor his memory each day through furthering his efforts in the company and industry he loved so much.
Thank you to all of our friends, distributors and end-users who have shared kind words, stories and condolences in Mel's memory and honor. Your support is very much appreciated.
Mel is survived by his wife Enid; daughters and sons-in-law, Lori and Chip Kauffman, Kim and Ray Goldstein, and Patti and Fritz Dahlin; eight grandchildren; and two great grandchildren.