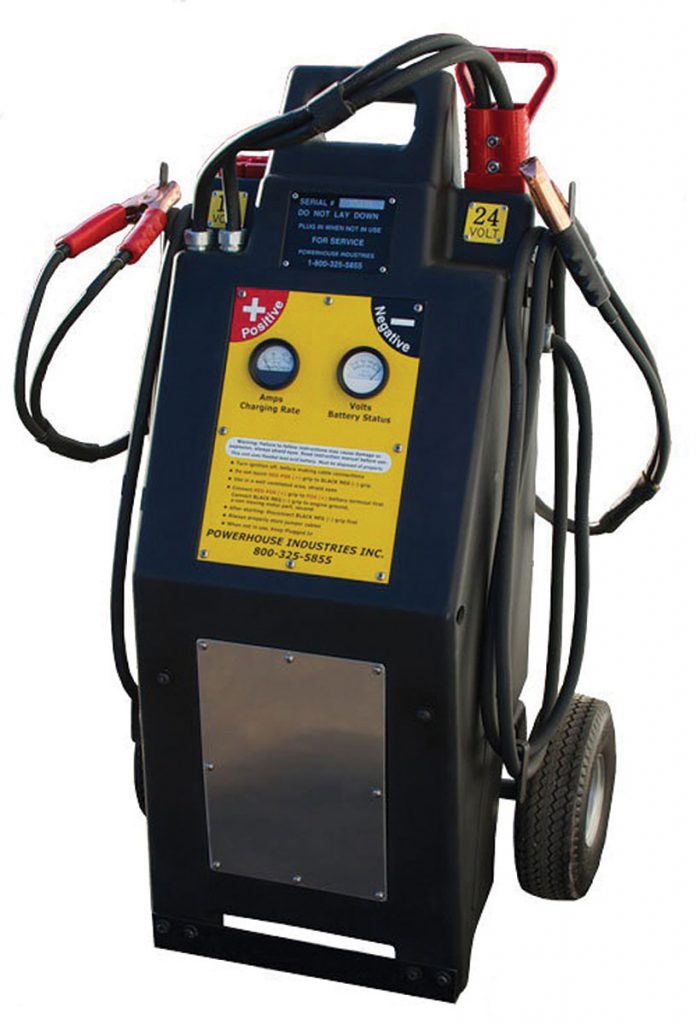 After nearly 30 years of keeping New England's trucks, buses and other vehicles on the road, JiffyJump's founder and CEO, Bill Guditus, is celebrating a still growing business, coupled with an exciting new product line.
His customers rely on JiffyJump's range of industrial strength jump starters to start vehicles, whatever the weather.
"I'm frequently stopped by employees to tell me it's the most valuable tool they have in the shop," Guditus says. "They love they can rely on it, 365 days a year, backed up by a no-charge 48-hour service guarantee."
This peace of mind comes as part of a long-term leasing model, where companies lease the starters on a month-by-month basis.
"The leasing model is popular as it gives less financial exposure and guaranteed operational service," says Guditus. "That, and the month free trial, is particularly relevant in this economy."
It also allows him to keep strong ties with his customers so he is familiar with their needs. The rolling wheelbarrow model is always popular.
"For moving around terrain and getting maximum accessibility, it is extremely easy with four wheels," Guditus says.
Guditus, a coastguard veteran, picked up his electronic skills in the seas of Alaska.
"I like adversity," he says. "I like getting out there, with the snow falling thick and fast and helping people keep their fleets moving. It's all about service."
JiffyJump's latest line is the DC-Matic TL-900 hammer torque wrench, which couples with a JiffyJump to provide all day lug removal without dangerous compressed air, or the need to be around a power supply.
See www.jiffyjump.com for more information.