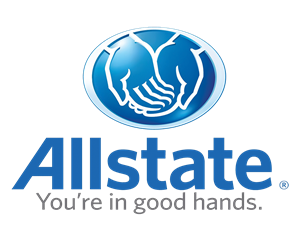 Support families of fallen service workers and Allstate will match donations up to $25,000
NORTHBROOK, Ill. – Oct. 28, 2014 – More than one tow truck operator is killed every week by motorists. Today, to honor the men and women who have lost their lives during service, Allstate Roadside Services has teamed up with the International Towing and Recovery Hall of Fame and Museum (ITRHFM) to launch the "Provider Safety Advocacy" campaign to raise awareness of Move Over laws.
As part of the national campaign, Allstate and the ITRHFM created an online Public Service Announcement (PSA) entitled "Move Over, Slow Down" to showcase the impact that Move Over laws can have on individuals both on and off the road. Featuring families who have lost loved ones as a result of motorists not slowing down or moving over when it mattered most, the emotional PSA reveals the lasting impact one moment in time can have when a motorist is distracted.
"Three feet can mean the difference between life and death," said Paul Huber, Allstate Roadside Services Sr. Director Service Operations. "With countless Providers on the road doing their job to help others, we want to ensure we are doing our part to help protect not only them, but all tow truck drivers and first responders by bringing attention to Move Over laws."
With the busy holiday travel season approaching, Allstate hopes that the "Provider Safety Advocacy" campaign supporting Move Over laws will help make motorists more aware of what they need to do if they see an emergency vehicle on the side of the road.
To help families of the fallen in their time of need, Allstate is encouraging individuals to make a donation to the Survivor Fund on the ITRHFM website (www.thesurvivorfund.com). Donations will be matched up to $25,000 through November 30.
"Our goals for the 'Provider Safety Advocacy' campaign are to raise awareness of Move Over laws and help create a safer environment for those on the road. We hope that this campaign will keep moving over and slowing down top of mind for those behind the wheel so that we can help reduce the number of lives lost," Huber said.
To learn more about the "Provider Safety Advocacy" campaign and watch the PSA, visit the Allstate YouTube channel – http://youtu.be/Of-ZUPA0QwU. Use #MoveOver to spread the message and follow the conversation on Twitter.
About Allstate®
The Allstate Corporation (NYSE: ALL) is the nation's largest publicly held personal lines insurer, protecting approximately 16 million households from life's uncertainties through its Allstate, Encompass, Esurance and Answer Financial brand names and Allstate Financial business segment. Allstate is widely known through the slogan "You're In Good Hands With Allstate®." The Allstate brand's network of small businesses offers auto, home, life and retirement products and services to customers in the United States and Canada. In 2013, The Allstate Foundation, Allstate, its employees and agency owners gave $29 million to support local communities. Allstate employees and agency owners donated 200,000 hours of service across the country.