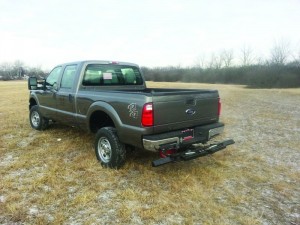 Detroit Wrecker Sales has been supplying the Towing & Recovery industry with the finest equipment, expertise, and service for over 30 years. Detroit Wrecker has revolutionized the industry with two extremely innovative towing products: the "Low Loader" and "Lil Hercules Herc-0-matic Self Loader." All of Detroit Wrecker's products are designed with quality, craftsmanship, and longevity at higher standards than all the competition.
The Low Loader is probably one of the most innovative pieces of towing equipment on the market. Detroit Wrecker proudly manufactures one of the coolest, strongest, and easy to maintain flatbed tow trucks on the market. With revolutionary features like a 3.5 tilt angle, a 20,000 lb. deck capacity, stationary pylon with integrated hydraulic tank, winch hose pulley system, easy to access bed wear pads, one piece control handles, bed lock free design, and lifetime warranty on pins & bushings, what more could a modern day tower ask for?
The Lil Hercules Herc-0-matic Self Loader has "Detroit Wrecker Built Tough" written all over it. Weighing less than 1,000 lbs., this unit has a towing capacity of 7,500 lbs. We offer our own frame reinforcement package as well as wireless controls and lifetime warranty on all pins and bushings. Check out our Detroit Wrecker Sales YouTube page for videos on our products.
Detroit Wrecker proudly represents our dealer network, as well. We offer a full line of replacement parts and new equipment from all major towing and recovery brands, such as Dynamic, Ramsey, Jerr Dan, All- Grip, and nearly 30 others. DWS proudly offers the largest selection as well as extremely competitive pricing. Same day shipping and the most knowledgeable staff anywhere. Call us and ask for Curtis; he will guaranteed be able to find any part for any brand towing equipment manufactured in the past 40 years! We also have a dealer relationship with ICOM, selling the only propane hybrid system on the market applicable to wreckers, flatbeds, and traditional pickups that automatically switches back to gasoline once the propane is consumed.
Detroit Wrecker has a full custom machining shop to meet the needs of any customer request. We specialize in all types of cylinder rebuilds, from towing equipment to any type of heavy duty application. We have experts working here every day with the goal of servicing YOU as quickly and efficiently as possible at a fair price. Whether it is just a minor repair or a complete rebuild, DWS will always give you the finest in customer care. Our quality is second to none. Have a problem with your equipment? Call us. Need a part for any brand of towing equipment? Call us. Have a custom project you want to do with your equipment? Call us. Detroit Wrecker is always ready to answer your questions, advise and ship outany part you may need, or build the equipment of your dreams.
Check out our web site, www.detroitwrecker.com. You won't find a more complete parts inventory anywhere. From our exclusive LOW LOADER rollback to the smallest parts, we got you covered. You will become a customer for life. We earn your business everyday, with every phone call. One call or stop toDWS is all it takes; you will be glad you did. Complete units in stock and ready to install or ship. We want to be your #1 wrecker connection!