Get Rid of the Grease Board and Scratch Pads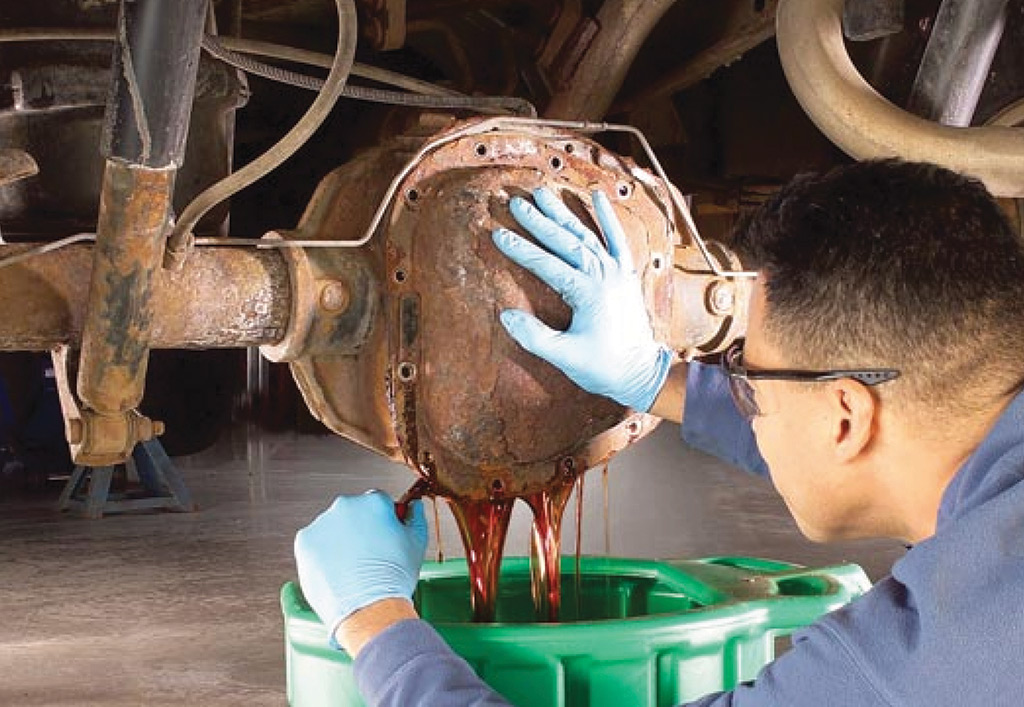 By Jeffrey Godwin
In the towing industry, we often overlook the fundamentals of operating a solid fleet. Though it is true we are typically more mechanically skilled and rarely cannot haul our own equipment when it is down, there is no reason to settle for reactive maintenance where we just fix what breaks. With simple fleet maintenance solutions, we can gather information in realtime from the drivers in our vehicles and then make decisions that can reduce downtime and repair costs. This is not a hypothetical case; fleet maintenance software saves companies money by reducing downtime, providing insight into expenses and through interactive preventative maintenance and vehicle inspection.
It seems many companies with small fleets often ignore tracking of fleet maintenance. This may be common practice and may even be acceptable in industries where the vehicle is not actually performing the work, but, in towing, we have too much at stake to not know what is happening in our fleets. Simple fleet maintenance software packages are available that can track all of your fleet costs and report back to you with real information to validate your gut feelings. Most packages are capable of managing and monitoring everything in your fleet from the heaviest rotator down to your personal truck, skid steers, trailers, or even generators and compressors. If it needs maintenance, many packages can track it. If it has wheels, fleet maintenance software is a must.
The benefits of quality software in this area of your business are significant. Using these tools, a company can expect to track its vehicles, manage parts inventory, identify over or underutilized fleet components, schedule maintenance, track costs, monitor warranties, receive alerts such as upcoming needs forecasting, and capture data from the field including fuel, inspections, accidents and more. There are dozens of high quality, meaningful reports available from most systems, and these will help in your continuing efforts to understand your fleet costs, predict your needs, and reduce labor costs and downtime. There is no worse event in a fleet based operation than to have a vehicle down for an extended period of time due to unplanned maintenance. The vehicle is not earning for the company, and its driver is not earning either. Fleet maintenance software can help.
It is really a simple process. The system is set up with your trucks and drivers. You set when you want things to occur like oil changes or checking tire pressures. Your drivers use mobile apps or paper inspection forms to check with vehicles either before or after their shifts. Any issues are automatically reported to the person responsible for maintenance, and you have full visibility to items being reported, what is being addressed, what is being ignored, what you are spending and what you can expect to spend in the future. The system will make sure you do not forget to renew license plates, change the spark plugs, or simply inspect the appearance of your fleet. Mobile tools allow your drivers to record all fuel purchases, all inspection activity, special tire reports, appearance inspections complete with photos, guided accident reporting and more. Back in the office, the shop tools allow for work order management to deal with shop tickets for repairs and other issues. The office system allows for reporting on all of the costs and downtimes, as well as many other valuable tools such as fuel reconciliation, state mileage and/or fuel reports, and forecasts related to potential upcoming maintenance needs and their associated costs.
The fleet related software packages available today are easy to use, low cost and include significant functionality to help across all of your fleet maintenance and management needs. One of the most basic features is the ability for you to setup PM thresholds for a variety of maintenance work you perform on your vehicles. Using simple mileage or time related triggers, these software packages can track when services are due and notify you in advance so you can plan and forecast downtime (or avoid it altogether). These systems allow you to set these thresholds by vehicle type or even specific to each vehicle in your fleet. They don't just track PMs; they track every aspect of your vehicles and things that need to be monitored, inspected, replaced, renewed, etc. From tire wear and pressure to greasing bed rails, and from PM service to simple truck washes, these software systems can tell you what to expect soon, what is needed now and what is overdue.
When coupled with mobile tools for pre-trip inspection, or at least regular odometer reporting from mobile apps or GPS systems, the fleet software can accurately predict the needs for fleet maintenance, as well as alert you to other reported issues across your fleet, including safety hazards or simple repairs.  The systems can track the work performed and then start all over again at monitoring to ensure you know when services are due. These are the most simple of the features available today, and with full featured fleet management packages available for a yearly cost of less than a single oil change, there is no reason not to use these powerful systems to improve fleet performance and your knowledge about the status of all items in your fleet. Let the software keep track of the fleet needs. One more headache solved.
Fleet maintenance software can be used to manage maintenance in your own shop or the maintenance you outsource to other facilities. It can even be used in an external fleet management capacity as another business for your shop. Good systems will allow you to track maintenance for your customer's vehicles as well as to perform or manage the performance of the actual maintenance work. The customer gets visibility into their fleet, while you manage the work and the associated information and provide the customer wise direction supported by quality data built over the course of a variety of inspections and maintenance events.
Quality packages will provide you with a list of upcoming service needs based on your own custom criteria. This prediction of necessary maintenance needs is then coupled with the data being provided by drivers across the fleet who are entering pre- and post-trip inspection data, submitting vehicle appearance information, fuel purchase data, GPS driving data, accident reports, and more. From the day a vehicle is put into service until it is sold or otherwise disposed of, a complete day-to-day history is being built and the details of a fleet can be reported quickly and easily. This continuing stream of information allows for greater insight into the needs of the fleet or a specific vehicle and is combined with high end features like driver qualification file tracking and systems that support monitoring of licensing, permits and certifications for both vehicles and those who operate the vehicles.
Most fleet maintenance software can be integrated with dispatching systems to provide even greater efficiencies where appropriate. These external interactions can be with dispatch or load building software that may need to take vehicle status into account or may need to pair trucks with trailers or other asset groupings. Reports handle some of the external interactions as well when systems can submit accident reports, complete with photos and audio or video details, gathered on the scene and submitted in a standardized manner acceptable to the insurance industry.
There are fleet maintenance software packages that can be installed on your office PC for simple tracking or even in your shop for detailed maintenance and repair tracking. The best systems are operated as Software as a Service (SaaS) systems and allow access from anywhere with an Internet connection. Maybe you use a computer in your office to run reports, but the shop technician uses a rugged tablet so data can be entered while working on the vehicle. Drivers use a combination of iPhones and Android devices to enter inspection data daily and at home you check in on your dashboard with your iPad. From the field, a manager can find the nearest vehicles or run mobile apps that can be customized to allow for everything from simple fuel or odometer entry for drivers to complex management reporting from these portable devices.
It always seems difficult to make a change, and the move to fleet maintenance software can be a scary one where concerns about making the process more of a burden are warranted. The key is to not get too bogged down in the heavy details but to instead begin by getting your vehicles into a system and then allowing your employees to interact with that system. Simple daily trip inspections, recording of fuel usage, and documentation of all work performed on a vehicle will yield incredible dividends over time as you build the data. You can provide better time management to your employees and better record keeping with fleet maintenance and management software. The efficiencies you create will be rewarding for everyone. There are hundreds of reasons to use fleet maintenance software, but resistance to change prevents many companies from taking the time to implement a quality solution. Take some time and research systems. Pick one that you want to try and then put the effort into getting it solidly in place in your operation. Users will be more productive, and your fleet will have reduced operating costs and downtime. That is a win-win.
Jeffrey Godwin has 20 years of experience in the towing industry with most of those years in Information Technology. He currently serves as Chief Operating Officer of FTI Groups (towPartners, sureFleet) and as Vice President of TXI Systems (TOPS, BudgetGPS). He can be reached at jgodwin@ftigroups.com.