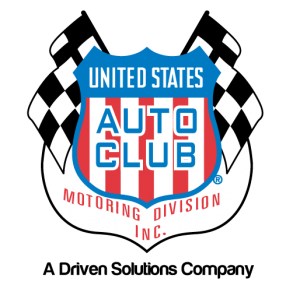 USAC/MD has been around for over 40 years and has seen its share of changes, none as important as the one this past September.
Innovation Group PLC, a global provider of software and business process services to the insurance and fleet industries, acquired USAC/MD. The Innovation Group is a publicly traded company headquartered in the United Kingdom. Innovation Group operates in 13 countries around the globe including North America for the last 7 years.
USAC/MD provides a sought-after solution. Lewis Miller, CEO at Innovation Group North America, explains, "We have been providing a set of claims solutions to the insurance and fleet industries, but didn't have a towing solution. This is where USAC/MD fits in."
The team at USAC/MD is optimistic. "We are extremely excited about this acquisition," said Staley Cash, EVP at USAC/MD. Cash said further, "The nature and culture of both businesses are very similar. Combining USAC/MD and Innovation Group creates new opportunities for our service provider network. We look forward to extending our service capabilities to Innovation Group's clients."
Craig Hamway, CEO at USAC/MD, said of the acquisition, "We are delighted to be joining The Innovation Group. Their strategic direction and ambition resonate very well with us, and we are excited about what we can achieve as a combined business."
USAC/MD will remain in its headquarters in Dallas, and the entire management team will remain in place.
In unrelated news, Jim Hurst who has been with USAC/MD since 1994 is making a career change. He will still be in the towing industry, although now working directly for a major towing company. Hurst explains, "I have been contemplating this move for some time now. This new opportunity gives me more flexibility in my day-to-day life. I can work from home, and spend more time with my family."
When asked about his move during an acquisition, Hurst said, "The timing of my departure and Innovation's acquisition of USAC/MD was completely coincidental. In fact, I am extremely excited for USAC/MD. This acquisition is very meaningful for the company, as it sets the stage for significant growth in the number of service calls USAC/MD will be dispatching to their network. And, I am looking forward to continuing my relationship with all my USAC/MD colleagues in my new role."
Cash commenting on Hurst's departure, "You cannot replace a guy like Jim Hurst. He will surely be missed. I will step into Jim's role, a job I have done before, and, fortunately for me, Jim is only a phone call away. We are looking forward to working with Jim in his new role, as well as all our network partners on new opportunities that will be created through this transition. This truly is a fantastic new chapter for USAC/MD."
For more details about what to expect in the future, USAC/MD welcomes you to come by their booth at the American Towman Exposition.