Wireless technology is changing the way tow operators work in the field, making us more efficient and safer. From smartphones to winch control, technology improves your response, hook-up and drop-off times compared to just a few years ago.
There's no denying smartphones and tablets have greatly helped our industry. The ability to be in direct contact with customers and your home offices improves the efficiency of your businesses. Map out directions for pick-ups with GPS software. Credit card payments can be processed through your phones. Tow instructions via the Internet and receipts emailed instead of paper.
Tow trucks and support vehicles are improving, again thanks to technology. Now, wireless controls can operate your primary warning lights, tow lights, bed controls and winches remotely.
Most smartphones or other wi-fi enabled devices can send a signal to a receiver mounted in the vehicle via a dedicated app. Then the receiver sends control signals to a modular expansion unit that can control your lightbars, sirens, directional lights, horns, etc., all from your phone.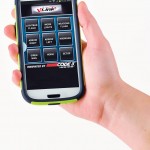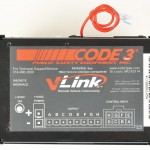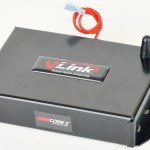 Code3 VLink Receiver and Expansion Unit
Rather than luggingand attaching 30' to 60' power cables for tow lights all the time, consider going wireless and eliminate the hassles. These new designs are battery powered and usually last for hours. They're controlled by a wireless transmitter that simply plugs into the trailer adaptor at the rear of your trucks.  These transmitters forward all directional and braking information directly to the lightbar.

Towmate wireless lightbar with transmitter
In a similar fashion, electric winches can now be outfitted with optional wireless remotes. These systems use a wireless receiver plugged into the standard wired remote socket and a keyfob remote.  They aid in loading trailers by eliminating the 15' or 25' remote cord normally used on these types of winches.
Superwinch's Certus Wireless Remote for S-Series Winch
For recovery and commercial operation, the next level of wireless remotes can control your winch line and other hydraulic controlled systems, such as raising or extension of the rollback bed. The Lodar and Valve-Mate II systems can control multiple functions from several hundred feet away. They consist of a permanently mounted receiver and a hand-held transmitter.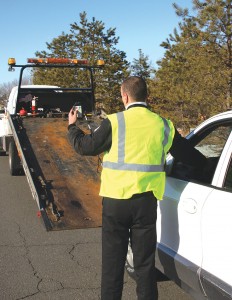 Systems are classified as either solenoid connected or hydraulic connected.  To determine which type you can use, inspect your truck's hydraulic valves and winch to see if electric solenoids connections are present.  These are normally located on the backside of the hydraulic valves, either behind a cover plate on the main valve body or on a separate solenoid attached to the valve body.  In general, older wreckers have hydraulic only systems, while newer wreckers have the hydraulics with solenoids.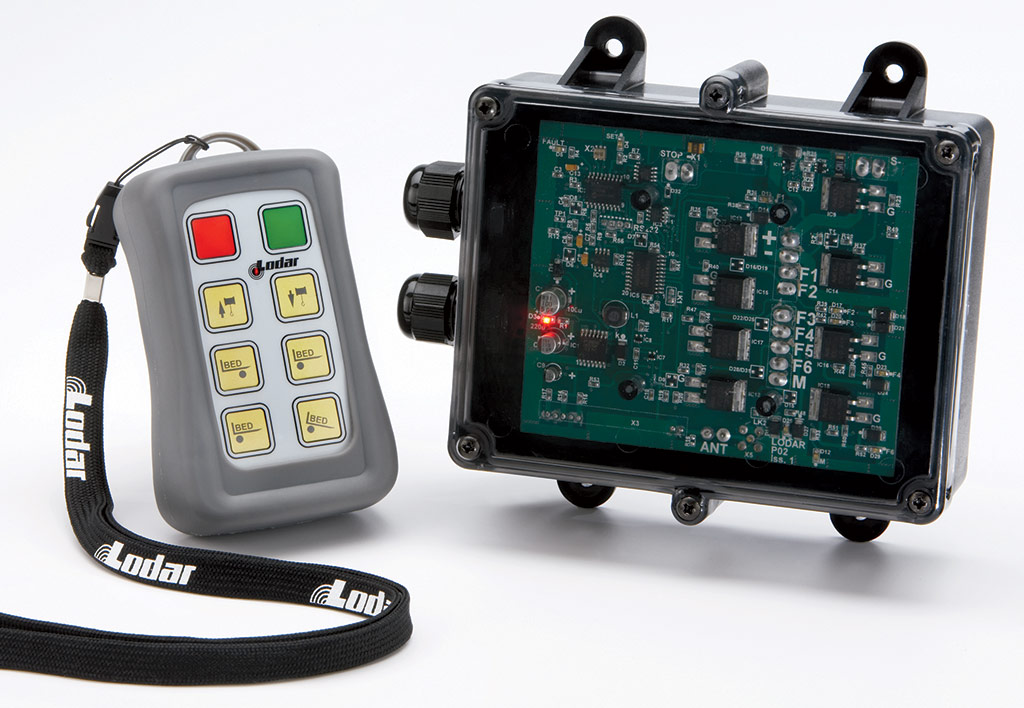 Lodar Wireless Remote for Solenoids
Mount the receiver box in the best location to operate the transmitter and observe the internal LED's. That means mounting the receiver as high as possible and in a shaded location where wheel spray and heavy vibration aren't an issue.  If you have the solenoid-connected type, simply connect the output wires from the receiver directly to the electric or electro-hydraulic solenoid coils on your winch or hydraulic valves.  Connect 12VDC/ground, link your receiver/transmitter frequencies, test and you're done.
If your wrecker does not have electric solenoids, other options are available. The Valve-Mate II system attaches a valve spool to the spring return side of the hydraulic valves and compressed air is use to operate the system. Lodar uses an actuator, either air-operated or electric, that attaches to linkages to control the hydraulics.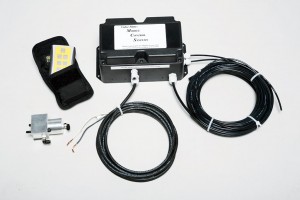 Wireless control systems improve the speed of recoveries, save you money, give you more control of the accident scene at the touch of a button, and, most importantly, keep you safely out of harm's way.
AW Direct
(800) 243-3194
www.awdirect.com