Tow Pro Hooked Up Ads, Issue 6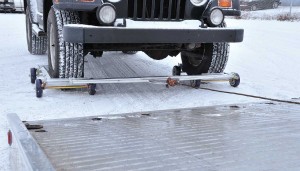 Collins® Carrier Dolly System
Item# CCDS
A versatile system designed to reduce the risk of damage while loading a casualty onto a flatbed. Use this dolly system to load both vehicles and motorcycles without having them ever touch chains, hooks or cables that could cause damage. Made with the strength of aircraft-grade 6061-T6 aluminum, this system has a 4,000-lb. load capacity (2,000-lbs. per dolly).
(800) 243-3194
awdirect.com


Feniex Apollo™ Mini-X Mini Lightbar
Item# FMB514
This mini lightbar is designed for brightness, compactness and durability. The lightbar is only 8.25″ wide and features 6, 4-watt LEDs in each module head. It includes a built-in waterproof, encapsulated driver and features water-sealed and weather-damage resistant construction. The Mini-X also features 67 flash patterns.
(800) 243-3194
awdirect.com