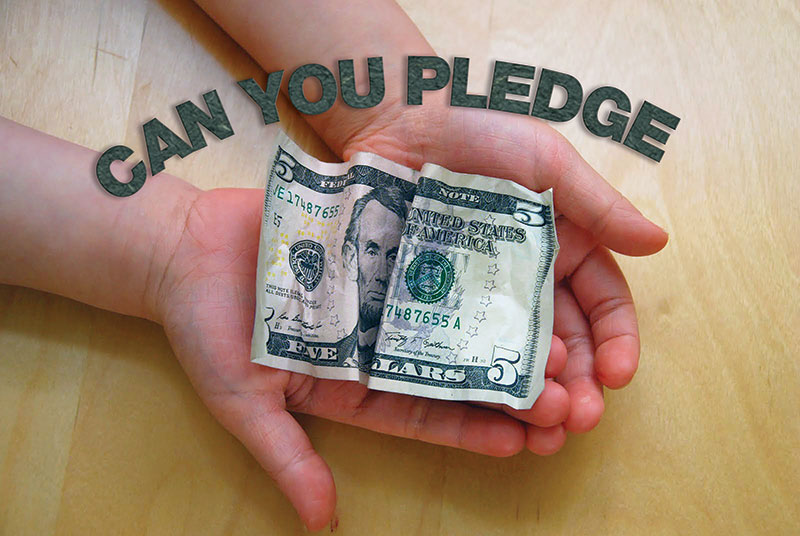 Did you know? Those of us in the towing industry could help support the families of our fallen brothers and sisters that were killed in the line of service with a small donation of only $5. That's right, only $5.
If every person or company within the towing and recovery industry reading this article gave just $5 when a tragedy occurs, we could support a towing family that has experienced a loss.
You and I have attended memorial services in a church or funeral home, thinking how terrible and senseless the accident was. During those times, families experience unbelievable hurt. One morning in Florida, my towing friend left his house excited about his fishing plans he was to share with his family for the weekend. He never came home. He was killed that day while placing cones on the highway so he could tow a broken-down school bus from the side of the road. A self-involved young girl, unaware of the consequences that "texting-while-driving" can cause, struck and killed him.
I've been able to send money to those family members. In one particular case, I sent $100 to the family of a tower who was located in New Jersey. Leaving behind 2 kids in college, this friend was killed under a bus. It's not feasible each time to send $100 to every family. However, I know that I can send $5. And some you could send more than $5.
What can you do? I'm asking you to join me in a pledge of $5. Go online if you wish to www.thesurvivorfund.com/pledge. If you aren't comfortable with contributing online, then you can call me at 800-352-5252. I'll send you out a tri-fold that explains everything and a card so you can mail your donation to the International Towing & Recovery Hall of Fame & Museum Survivor Fund.
As a Continuing Support Partner, what will you get? You will receive an email from the Survivor Fund when a tragedy occurs and meets the governing guidelines of the Survivor Fund for disbursement. As always, the ITRHFM Survivor Fund will handle direct payment to the families. They will simply solicit your contribution in the pledged amount to replenish and build our fund after each approved payout. The email you receive will provide information on the current tragedy as well as information on how to remit the payment to honor your pledge. It's as easy as that.
What does the surviving family get? Good question. They will get a check RIGHT AWAY at the time of the tragedy; and believe me, that's exactly when they need the most help.
I've had the misfortune of losing family members. Some knew they were going to die from a serious illness. When a person climbs into that truck to head out to assist someone else, he or she doesn't know if they'll make it back or not. If this happened to you, how would you feel about your loved ones being left to fend for themselves? Let's make this a better world.
Is there anything else you can do? Absolutely! Prayer would be wonderful. Let's commit to praying for these precious people who no doubt experience ups and downs. Please pray about your contribution to the tow families of our industry and help with a $5 pledge.