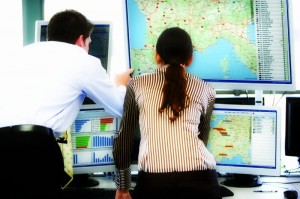 Dispatch is essential to your business. It is also frequently cited as one of the biggest headaches in towing. But technology advances have made it possible to integrate dispatch and fleet management – and finally streamline the repetitive business processes and potential for mistakes that can plague even the most organized tow managers.
Obviously, there are many things to consider when undertaking a search for new technology. There are the hard factors – how many trucks, how many calls a day, how many dispatchers, etc. And there are the business factors – are drivers based out of an office, do schedules change throughout the day, how do you determine who to dispatch where?
Another important factor to consider are your current business practices – how do you receive jobs, dispatch them, get the driver to the right location, record the job, and bill for the job?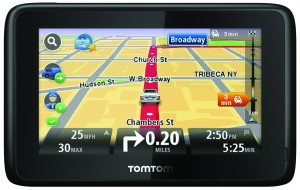 TomTom Telematics provides many businesses with the tools to operate more efficiently – including live traffic updates and vehicle tracking. WEBFLEET also provides operators with an accurate arrival time to the customer site, as it takes into account expected traffic on the route to reach the customer for each vehicle in your fleet.
In many cases, getting all of this done requires manual processes that are repeated in different systems, raising the probability of errors. Like virtually everything related to electronics, technology has changed. Processes have become more efficient, more accurate, and have provided a safer driving environment for the operator.
Perhaps the most important thing to focus on is implementing technology that works together. For instance, the last thing a dispatcher wants to do is create an order in dispatch software and replicate the info into an application to get to an operator. This process can be extremely time consuming, and take up valuable time that could be dedicated to dispatching additional jobs.
By using TomTom Telematics' fleet management solution, WEBFLEET, your dispatching process can transform into a seamless one that resembles the following:
Determine best/closest/appropriate operator to send job to
Operator electronically receives job info and navigates to the site
Operator one-touch updates for the status of jobs
Operator confirms completion and closes out job
Operator available the next job
Let's Talk About Driver Safety
In addition, driver safety is a bigger concern than ever before. Here are some numbers* to consider:
13 – the number of states that have banned all handheld cell usage while driving
23.2 – the number of times more likely you are to be involved in a safety-critical event if you're texting while driving
44 – the number of states that have banned text messaging while driving
$11,000 – the average fine for an employer of a driver who causes an accident while using a mobile device
If you're using phones to dispatch and communicate with your drivers, you could be held liable for incidents that occur. TomTom Telematics has proven to provide towers with a safe and legal alternative to dispatching jobs to operate in the field. So, not only is a tower able to dispatch more jobs in the same amount of time with the same resources, but they're able to do this without the same liability.
For this reason, and many other reasons, the best towers have implemented an integrated dispatch, routing and fleet management solution. TomTom Telematics can integrate with your software and can deliver all of the dispatch and driving information a driver needs to the truck, can be voice-enabled, and allow one-touch and hands-free calling if the driver does need to call the office.
*Source: http://www.ncsl.org/research/transportation/cellular-phone-use-and-texting-while-driving-laws.aspx