T & L Lift Equipment is a proud distributor of Lift & Tow hidden wheel lift systems. These wheel lifts are some of the most versatile units on the market. They can be installed completely underneath the truck, leaving the bed fully intact. All of our wheel lifts come with a 12 volt pump and run off of the truck's battery. There is no need to add expensive PTO or clutch pump systems. With our units, you do not lose any functionality of the truck. You have full use of the bed and can even add a fifth wheel of gooseneck hitch. We even have a built-in class 3 receiver hitch on every model.
While these style lifts are primarily thought of for the repossession industry, many others can benefit from them. Towing companies are now using them for quick easy tows to help save fuel and wear on their larger trucks. They also make great chase trucks. Owners can also benefit by having one on their personal truck. No more going back to the shop to get a work truck for that last-minute call.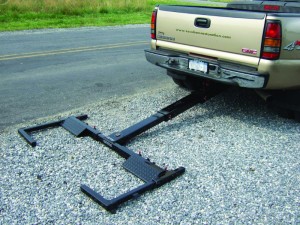 Our lifts can be installed on most ¾ ton and 1 ton trucks, and with three models to choose from, we have a lift that can fit anyone's need. Our economy 3-Series features a manual extension boom with hydraulic lift and removable L-arms. The 5-Series adds a powered boom to also give you hydraulic extension and retraction. Our flagship model is the Z-Series. It is a full power self-loading wheel lift with fully retractable arms and a wireless remote. With our unique patented arm design, all you have to do is push the button. You can back up and pick it up without getting out of the cab. All three models have a 3500 lb. lift capacity and a 7500 lb. towing capacity and come complete with mounting hardware for easy installation.
Wesley Lowe
T & L Lift Equipment LLC
251-490-5693