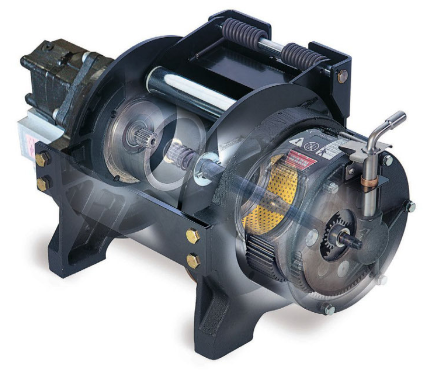 BUT THERE IS A WHOLE LOT MORE TO WINCHES, INC.
Winches Inc. with their three brick-and-mortar locations, Winches Inc. is committed to providing your company application solutions: a new winch, control, PTO, hydraulic or pneumatic product to an entire system they priced themselves on services that save time, money and resources. They sell, service, and design just about every product you can imagine for hydraulic or pneumatic lifting, and they will stand behind every product that leaves their stores.
Winches Inc. has experienced and professional support staff that are dedicated to bringing value to and continuously improving the products and services they supply.
Winches Inc. expertise in the field of winches have one goal, to completely know winches and winch applications. Their staff has expertise in Tulsa, DP, BRADEN, Ramsey, Warn and many other brands and product and the customer service to take care of any winch or hoist-related situation.
Winches Inc. was opened in 1981 in Odessa, Texas by Terry Stennett and C.P. Roberts. Over the past 36 years, Winches Inc. has grown and expanded to become one the largest stocking distributors for BRADEN, Tulsa Winch Group, Ramsey, Warn, and Superwinch for products and service parts.
Winches Inc. is one of the largest distributors of winches and winch-related components in the world. The currently operate 3 facilities located in Odessa, Texas; Houston, Texas; Broken Arrow, Oklahoma; and sales in Hannaford, North Dakota. Their expertise for Towing/Recovery's ONE-STOP-SHOP for any winch application.
Technical Support & Expertise
For Winches Inc, their five-star technical support staff has highly trained & experience personnel who can walk you through any situation, from a 4×4 winch torn apart in your garage or to BRADEN's largest HP160 planetary, they will back what they sell and what they say.
You can call their experts or reference their website, www.Winchesinc.com, for links to additional resources, general information on Chelsea PTOs, and to more detailed information about trouble shooting problems with hydraulic system or winch diagnosis. If you don't find the answers you need on their website, then a solution is truly a phone call away–and they love what they do, so they will assist in troubleshooting any problem that could ever arise.
Today's Winches are designed to provide years of service in hostile environments, but they do require periodic inspection and repair. Winches Inc. employs factory-trained and brand/product specific service technicians with decades of knowledge all brands and all types of winches. When you contact Winches Inc's technical support staff, they will not only trouble-shoot specific issue they will completely tear down and refurbish your winch, bringing it back to its original up-to-date OEM specifications.
This includes their Comprehensive Testing Services; and as industry-standard requirements change, Winches Inc is one-step ahead in today's marketplace. Winches Inc. provides testing and documentation services to meet market requirements. Two of their four facilities are equipped to provide dynamic load testing and static load testing, the Broken Arrow, Oklahoma and Houston, Texas facilities. Every test is conducted including measuring hoisting pressure, lowering pressure, load, RPM, and flow. Each of these data points are recorded in their data acquisition system, downloaded, and evaluated by one of or more of their highly skilled technicians.
Winches Inc. is truly a one-stop shop for PTOs, Hydraulic & Pneumatic Controls, Remotes & Control Consoles, Blocks and Hydraulic Motors, Pumps & Valves for every situation. Of course, like the name says, they are solution for any Planetary or Worm Drive winch need as well.
Sales to Repair, Winches Inc. has and will be there!